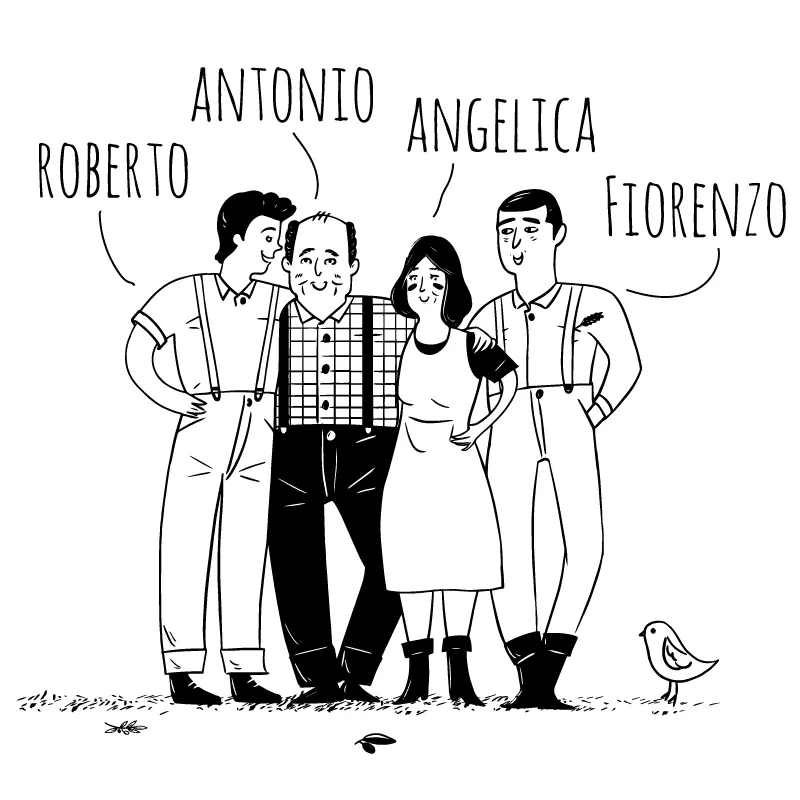 Family. An important word. Often overused. A word that can close on itself or disclose an entire world. For the Pomponios, it has meant embracing the world of oil production, and, as a consequence, the worlds of work and land. Over time, they rediscovered a distant family passion.
So, they have returned to the starting point, but now the Pomponios are more aware, enriched and equipped to carry out the ancient – and very modern – art of oil production. The Pomponio family's tradition goes back over 100 years, with olive groves dating back to 1888.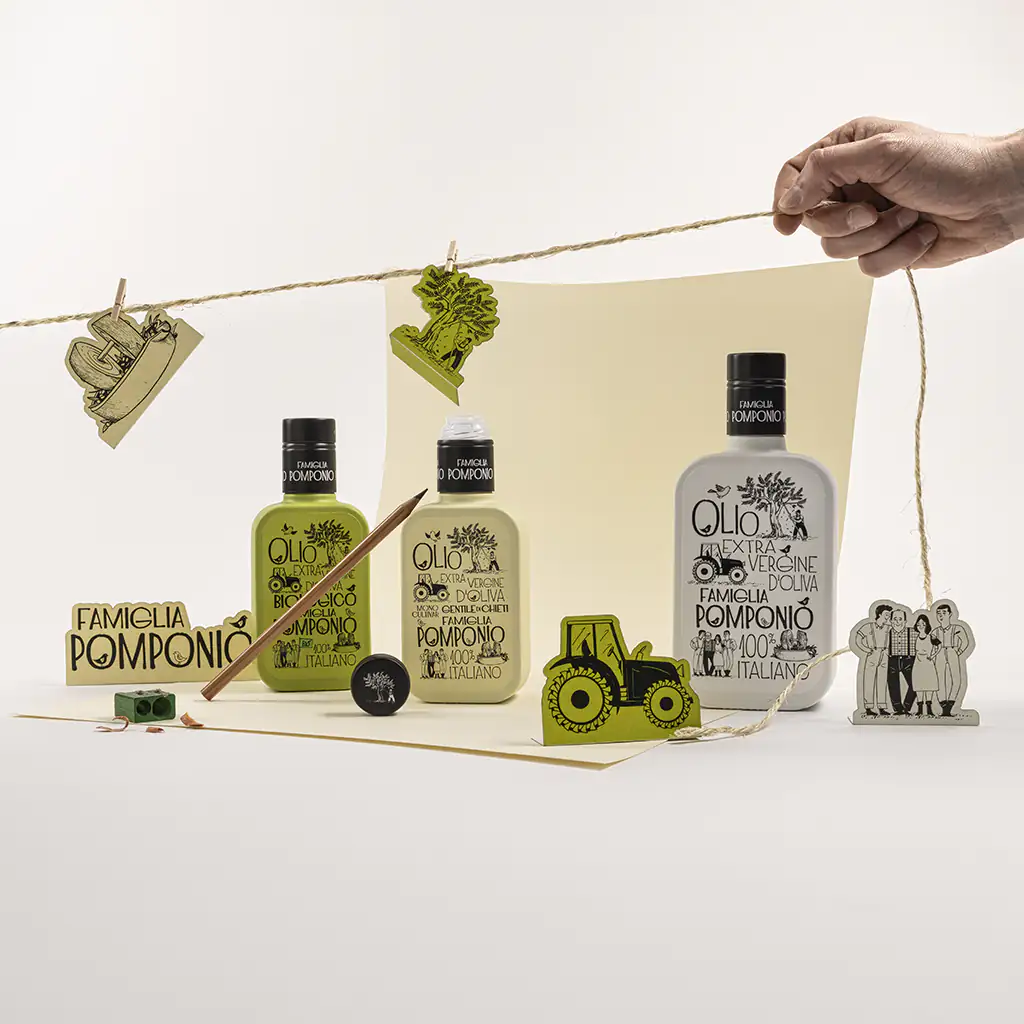 The passion for oil was revived exactly a century later, when an oil mill went up for auction by pure chance, and dad Antonio persuaded grandad Umberto – a pioneer of organic farming – to get his hands dirty and greasy again. At that point, it was inevitable to involve the whole family, mom Angelica and the youngsters, Roberto and Fiorenzo.